The Brand Architecture Workshop
Halleck's proprietary Brand Architecture Workshop has been developed to meet the needs of companies seeking to build a strong foundation in extending an integrated marketing strategy. It offers an analytical approach to the five elements of a brand that, together, build a distinctive core positioning and compelling messaging platform for brand enhancements and extensions.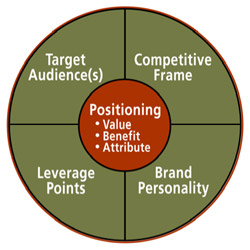 Within this brand development methodology, the five elements of the brand architecture include:
1. Target audience selection and analysis
2. Competitive frame
3. Key leverage points
4. Brand personality
5. Brand positioning
The key to this analysis and interpretation are fresh ideas, insights and strategic thought. The Brand Architecture Workshop elicits broad contribution from all participants.